$2,500 Used Torrent 1200 Portable Tile Cleaner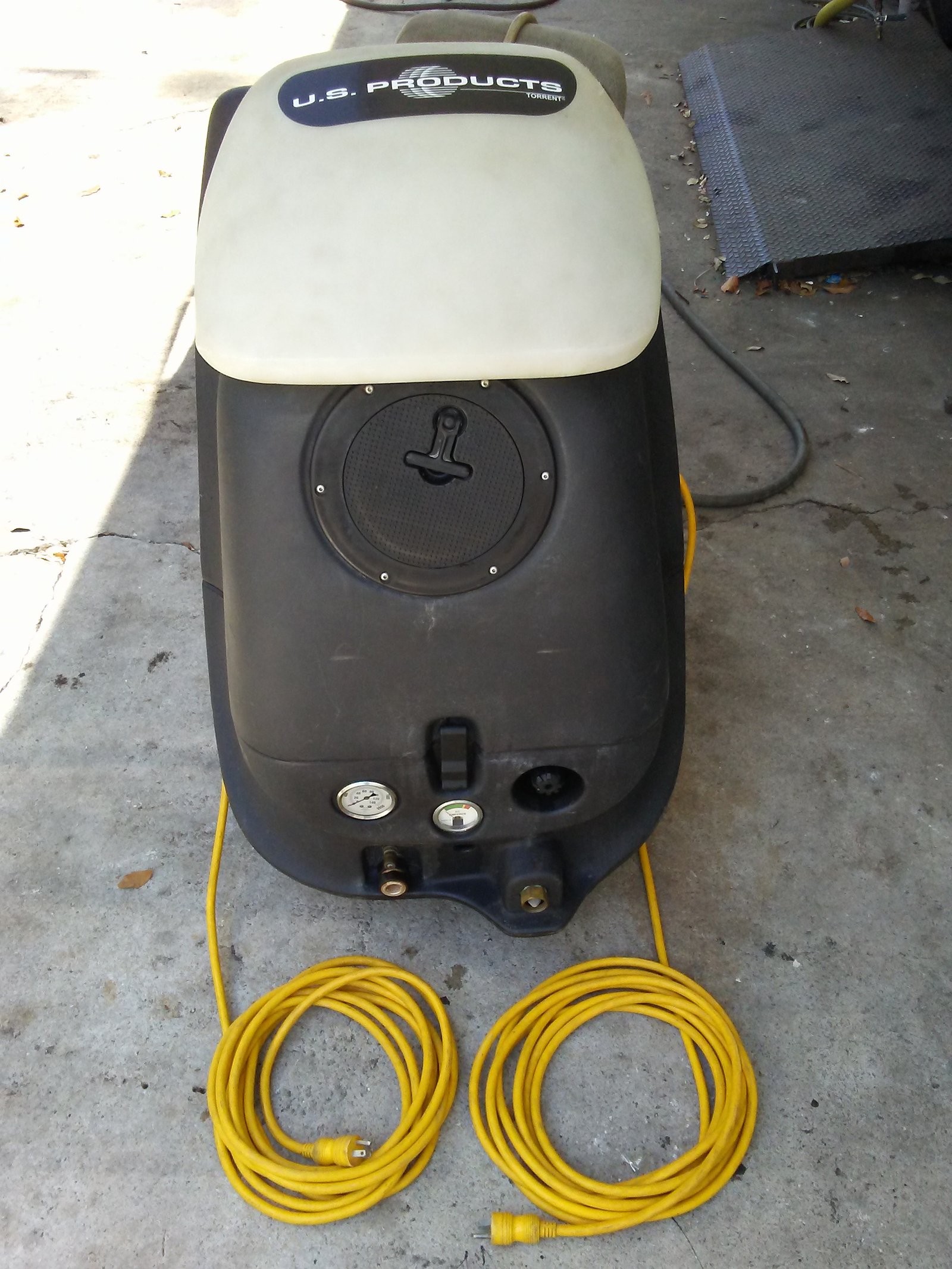 Call Cleaner's Depot
561-243-1800     M-F 8A-5P EST
1601 N. Federal Hwy, Delray Beach, FL 33483
Visit TheCleanersDepot.com
400-1200 PSI pump
2, 3-stage vacuum motors
145 lbs (20.4 kg)
For superior cleaning of hard surfaces the Torrent 1200 is the machine for you. You get a powerful, adjustable 400 – 1200 PSI from this machine. The upright design, at 145 pounds without tools, makes it easy to transport and maneuver by just one person.
Fully adjustable 400 – 1200 psi working pressure.
Extended service intervals – up to 3000 hours.
Direct water feed reduces cavitation and possible pump damage.
Inline filter prevents debris from damaging system.
Pressure gauge and amp gauge provided for proper pressure adjustment.
Premium efficiency "Wattsaver" totally encloses fan cooled motor.
Best class (F) motor windings for longer life.
Parallel mounted twin 3-stage vacuum motors for high CFM.
Unique "Air Horn" vacuum manifold for high efficiency.
Exhaust diffuser reduces decibels for quieter operation.
Float controlled auto dump pump at 2.5 gpm continuous operation.
10″ wheels positioned to climb stairs.
Rear wheels and top of handle form "skid rails" for ease of loading.
800 micron polyester mesh with quick change feature, stainless steel 50 mesh tank filter.
Smart Circuit Locator locates two separate circuits to eliminate blown fuses or tripped circuit breakers.